SCP Foundation: Add names to details pages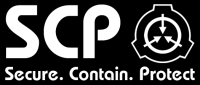 SCP Foundation: Add names to details pages
Do you love the SCP Foundation, but wish they had the descriptive names on the actual detail pages for each item? This script takes care of that minor detail!
With love to the creative minds at The SCP Foundation (http://www.scp-wiki.net/)
Changelog
Version 3.0
The latest version accounts for more differences on the pages and the potential for additional series.
Fetches the SCP titles more consistently, and adds the page title container on pages that lack it.
Version 2.2
Updated to fix some greasemonkey changes and add compatibility for (a few) future series blocks.
Version 2.1
Adds support for the scp-wiki.net domain and the new SCP Series 2 block opened on 10/19/2011
Version 2.0
Adds links to the next and previous entries so you can navigate the whole index with ease.
Version 1.0
Initial release. Adds the descriptive names from the SCP series index page to the individual detail pages.